Air Freight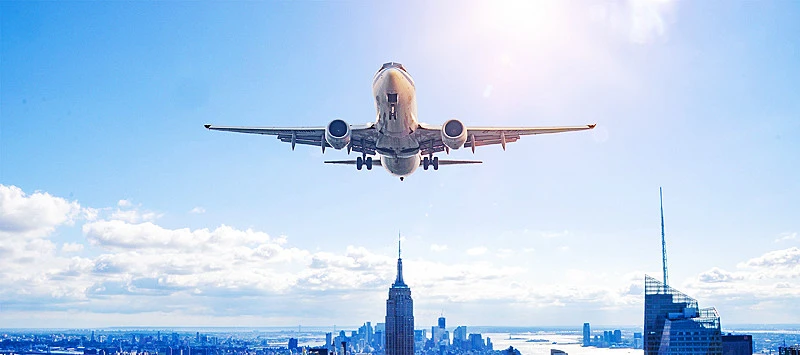 If you are worried about not getting the competitive price due to a lack of stable cargo volume committed to the airlines, or that you are not able to deliver goods on time due to space shortages in peak season,depends on where's your shipment located, and the available schedules to your destination, we'll choose the best suitable one for you as your loading airport, and offer the best solution to resolve your trouble.
We strategically chose air carrier partners based on the amount of their lift capacity and flight frequency. Through close partnerships with a number of airlines, to ensures the best combination of space allocation and competitive prices for our clients. As an air freight wholesaler, we are able to allocate between space supply and demand in different seasons.
Max China Freight covers all major airports in China mainland,Hongkong and Macau with cheap prices.We rely on qualified partner carriers that are committed to providing safe, efficient and on-time service to importers across the world.
Low cost, time definite services, and proof of delivery, that's we are doing and we are good at it. We are always interested in new opportunities and supporting your business.
We have a reliable network of worldwide agents that cover every corner of the world and allow us door to door capabilities including destination customs clearance/duties/taxes.
Air Cargo Services Include:
Daily flights

Freight consolidation

Ship to Amazon warehouse(Professional handle FBA Shipment)

Airport to airport/Door to door or Combination

Oversized cargo

Hazardous Air Cargo

Global air charter service

Sea-Air services

Customs clearance at Destination (Door to Door – DAP/DDU and DDP Shipments)

Documentation and Export Customs Clearance

Domestic Door pickup and Delivery of Freight

Trailers services

Courier and Express Service

Warehousing and distribution
Our Testimonials
I originally tested them out on small shipments of only 500 units of soft goods to USA, but now I'm moving into 4000 units of hard goods as they have demonstrated to me that they can handle my goods professionally. I have high confidence in this company and would recommend this company to anyone whom is seeking to have professional freight forwarding from China and abroad.
Stephanie Nam,USA
I really feel Max China Freight is reliable, efficient and extremely informative. I really value companies that make an effort to answer you very promptly and with detailed answers so you can understand everything that's going on. This company does that. Max China Freight has done an outstanding job in delivering my goods on a timely manner and has provided great value for the price charges for their service.
Vyer.c
I am in Canada,but my cargo be shipped to USA Amazon warehouse, I am glad I have found Max China Freight int'l Logistics company. They got me good express price, the communication was smooth and fast and my shipment was delivered without any hassle from my side.
Richard Caputi,Canada
Max China Freight company is excellent,their staff make right solution to ship my shipment to save cost, have not any hidden charges.I receive my goods in time with good condition. working with Max China Freight to make life easy for me.Thanks!
Elize Werner,Canada