Shipping from China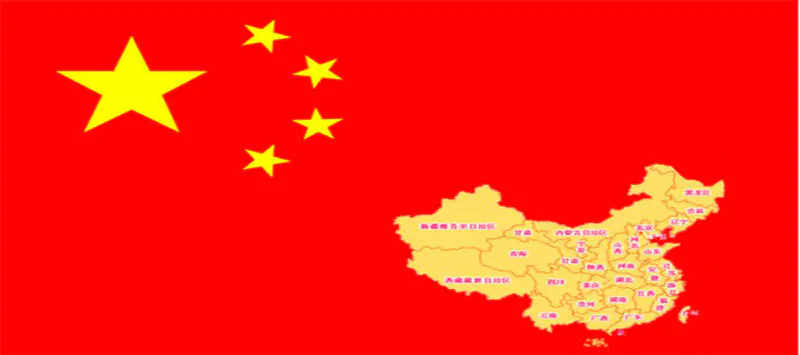 Whether you are a multinational business or a start-up business,as an importer, there are many considerations when sourcing goods from China. When it comes to shipping, you want your cargo delivery safe, on time, with competitive freight cost.
When import from China,we all know that finding a freight broker nearby or in your country is much easier, and a few of them could handle your goods delivery from China as well.But you may have a better solution to consider, which is finding a local freight forwarder in China.
Having a good China shipping partner to handle your transportation and logistics can be a great help because they offer cheaper rate and familar with local knowledge.As well as it's really necessary for freight forwarders adjusting their operations quickly to better suit your needs and also offer flexibility in how to handle your shipments.thus it allows you to focus on developing your business and let you focus on groundbreaking product launches and the changing market.
Which shipping method you can choose?By Courier,Air or Sea?
As with most businesses, cost can't be the only consideration but it is usually a primary and determining factor. After all, we are all in this and making each decision to help our customers and ourselves save or make money.
Different logistics methods can make a vast difference both in transit time and freight charges.Therefore we always need to determine which method will be the most cost effective one.
1.Express/Courier Freight
Transportation with a courier company will be the most suitable method for most people starting out. Courier company, widely used in China is DHL, UPS, TNT and FedEx.
With courier service, you get fast delivery times and an online tracking facility. Most courier shipments take just 2~5 business days to arrive in anywhere around the globe.In most cases delivery is quick and reliable. When there's a problem, there is a tracking number that can help resolve the matter.
2. Air Freight
If the weight of sourced products is too large for couriers, example 500kg, air shipment might be the best bet. With air freight, costs will be significantly lower than with courier companies.
This way is for not so heavy cargo, and there are tight deadlines or a tighter control on the security. Transit time varies based on the schedule of airlines, but in general range between 2~10 days which is not bad.
While extra work is involved when the goods arrive at the destination airport. You have to handle documentation and customs clearance on your own (unlike with courier companies), which for many newbies may seem impractical. Of course, you can always outsource these tasks to a customs broker or a trucking company at an additional cost.
We suggest if the chargeable weight is over 250kg, you can try to choose air freight. If under 250kg, stick to international couriers.
3.Sea freight
Transport by ocean can take a very long time but can carry a massive amount of goods, which drives down the costs. The diversity of cargo that can be shipped is also a major benefit to this mode. That's why it's popular and widely used mode in logistics.
Despite the lengthy delivery time, if you plan ahead, and have enough time to wait, sea freight will be your top choice. Depending on where you're located, it will be in the vicinity of 3~60 days.
Just like with air freight, you'll have to take care of the documentation, customs clearance and delivery of goods from the port to your warehouse or facility. But if you choose to door services, which is popular to USA/Canada/Europe/Australia, all you have to do is pay the freight charges and wait for your cargo sent to your specified address.
Our Testimonials
I originally tested them out on small shipments of only 500 units of soft goods to USA, but now I'm moving into 4000 units of hard goods as they have demonstrated to me that they can handle my goods professionally. I have high confidence in this company and would recommend this company to anyone whom is seeking to have professional freight forwarding from China and abroad.
Stephanie Nam,USA
I really feel Max China Freight is reliable, efficient and extremely informative. I really value companies that make an effort to answer you very promptly and with detailed answers so you can understand everything that's going on. This company does that. Max China Freight has done an outstanding job in delivering my goods on a timely manner and has provided great value for the price charges for their service.
Vyer.c
I am in Canada,but my cargo be shipped to USA Amazon warehouse, I am glad I have found Max China Freight int'l Logistics company. They got me good express price, the communication was smooth and fast and my shipment was delivered without any hassle from my side.
Richard Caputi,Canada
Max China Freight company is excellent,their staff make right solution to ship my shipment to save cost, have not any hidden charges.I receive my goods in time with good condition. working with Max China Freight to make life easy for me.Thanks!
Elize Werner,Canada