Sea Freight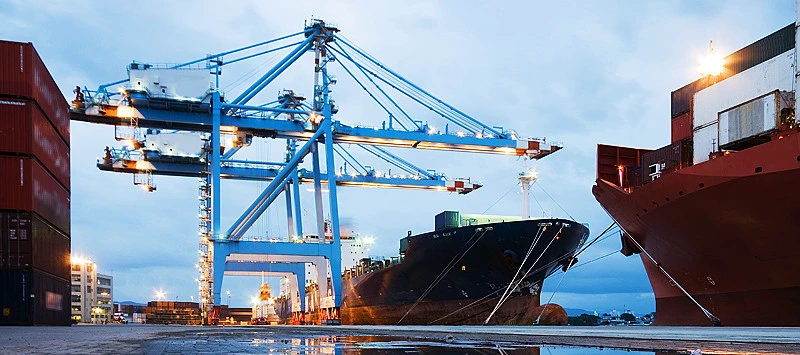 When it comes to shipping from China, Max China Freight has more than fifteen years' experience in providing ocean cargo services for large and small companies as well as individuals all over the world.
Sea freight (also known as Ocean freight) is the main shipping method for international export & import. Low prices, large volumes, FCL or LCL options, all these advantages make delivery by sea a first choice for most importers.
Depending on your type of request, we have full-service sea freight services for both Imports & Exports. With strong advantage of our global network and our experienced reliable agile staff team. we can provide door to door services worldwide for commercial cargo.We offer LCL (less than container load) and FCL (full container load) service to any destination.
We have service contracts and long standing relationships with many of the major shipping lines including but not limited to:
MAERSK, OOCL, COSCO, PIL, UASC, CMA, WANHAI, YANGMING, HYUNDAI, NYK, HAPAGLIOYD, EVERGREEN, TSL, MSC, ZIM etc.
Max China Freight experts not only ensure that your cargo is delivered on time, but also keep you updated with frequent follow ups. With multiple sailings each week, we keep a continuous tracking of shipments using the latest online tracking systems. Contemplating divergent industries and their service demands we have widened our array of services offering both containerized cargos and bulk cargos. The shipment is offered in both liner and tramp services for the commodities, which are not suitable for containers.
Our client's satisfaction is our topmost priority and thus, both containers and break bulk shipments are carried out under the direct control of our experts at the seaports ensuring best quality of service.
Sea Cargo Services Include:
Full container load(FCL)

Less than container load(LCL)

Ship to Amazon warehouse

Buyer's consolidation

Door –to-door/Door-to-port/Port-to-port

Flat-Rack/Open-top/Platform/Garments on hungers/Refrigerated container

Break bulk/Ro-Ro

Hazardous sea cargo

Customs clearance

Inland Transport and Drayage Trucking

Documentation(HB/L,C/O,FORM A/FORM F/Invoice with CCPIT etc.)
Our Testimonials
I originally tested them out on small shipments of only 500 units of soft goods to USA, but now I'm moving into 4000 units of hard goods as they have demonstrated to me that they can handle my goods professionally. I have high confidence in this company and would recommend this company to anyone whom is seeking to have professional freight forwarding from China and abroad.
Stephanie Nam,USA
I really feel Max China Freight is reliable, efficient and extremely informative. I really value companies that make an effort to answer you very promptly and with detailed answers so you can understand everything that's going on. This company does that. Max China Freight has done an outstanding job in delivering my goods on a timely manner and has provided great value for the price charges for their service.
Vyer.c
I am in Canada,but my cargo be shipped to USA Amazon warehouse, I am glad I have found Max China Freight int'l Logistics company. They got me good express price, the communication was smooth and fast and my shipment was delivered without any hassle from my side.
Richard Caputi,Canada
Max China Freight company is excellent,their staff make right solution to ship my shipment to save cost, have not any hidden charges.I receive my goods in time with good condition. working with Max China Freight to make life easy for me.Thanks!
Elize Werner,Canada