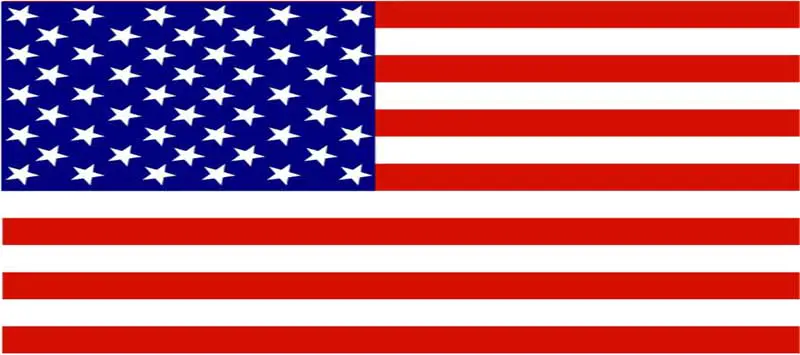 Export and import business has grown up between CHINA and USA, If you are looking for best freight forwarders on shipping from China to USA we can help! We provide professional servcies and competitive price as well as make customized solution to all clients.As an wholesaler in international freight,we have stable space and cheap price in whole year.

We usually offer three kinds of services to help our clients ship cargo from to USA: sea freight, air freight, express/courier service. The best way of transport depends on the final volume and weight of the goods.

To-Door of USA is very popular,since there are developed transportation and information systems in your country,most of our USA clients would like choose door to door service,especially Amazon FBA cargo.No matter whether you have local company in USA,no matter whether your cargo is large or small or you need a regular service or just a one-off shipment,we can meet your needs,Max China Freight ensure your goods arrive your place or warehouse or shop.

How long does shipping time to USA?
The average method of cargo shipping to the USA would be freight container loads. The containers come in both 20ft and 40ft but smaller amounts can be shipped in LCL loads.
Shipping to the east coast of the USA should take roughly 25-30 days; to the west coast this is closer to 15~18 days. These are only rough guides and do not account for delays, the transit duration will also be dependent on the carriers used.

How much does shipping cost to USA?
1.Most goods imported into the United States travel by land or ocean, less than one percent of the total imports by weight arrive by air. This is due in large part to the substantial cost of air freight, which the World Bank estimates is 12 to 16 times more expensive than ocean freight.
2. The cost of goods delivered from China to the USA is significantly cheaper than goods delivery from the USA to China.
3. The price for air cargo or sea cargo depends on several factors. Please feel free to fill up our contact form to get a free exact quotation, or you can just send us following cargo details:
Name of commodity

Port of loading

Department of Time

Incorterms(FOB,EXW,DDU,DDP?)

Port of discharge and destination

Value of goods and insurance

If need to deliver to door

Total gross weight, total volume and total packages of commodity
How to calculate chargeable weight for LCL sea freight?


Dimensional weight for normal LCL sea freight is 1000kg/cbm, but it's special in United States, which is 363kg/cbm.
1. If the goods density is bigger than 363kg/m³, choose weight number as the chargeable weight;
2. If the goods density is smaller than 363kg/m³, choose volume number as the
chargeable weight.

What We can offer?
Contracted sea freight rates from top 10 ocean carriers to the USA

Steady air freight rates from top 5 air carriers to the USA

More than 50% discount from courier companies or express companies

FCL/LCL shipping

Door to Door delivery

Warehousing and consolidation

AMS, ISF, BOND

Insurance

Customs clearance
Our Testimonials
I am in Canada,but my cargo be shipped to USA Amazon warehouse, I am glad I have found Max China Freight int'l Logistics company. They got me good express price, the communication was smooth and fast and my shipment was delivered without any hassle from my side. --Richard Caputi,Canada
Max China Freight company is excellent,their staff make right solution to ship my shipment to save cost, have not any hidden charges.I receive my goods in time with good condition. working with Max China Freight to make life easy for me.Thanks! --Elize Werner,Canada
I really feel Max China Freight is reliable, efficient and extremely informative. I really value companies that make an effort to answer you very promptly and with detailed answers so you can understand everything that's going on. This company does that. Max China Freight has done an outstanding job in delivering my goods on a timely manner and has provided great value for the price charges for their service.

I originally tested them out on small shipments of only 500 units of soft goods to USA, but now I'm moving into 4000 units of hard goods as they have demonstrated to me that they can handle my goods professionally. I have high confidence in this company and would recommend this company to anyone whom is seeking to have professional freight forwarding from China and abroad. --Stephanie Nam,USA
Contact Us Now