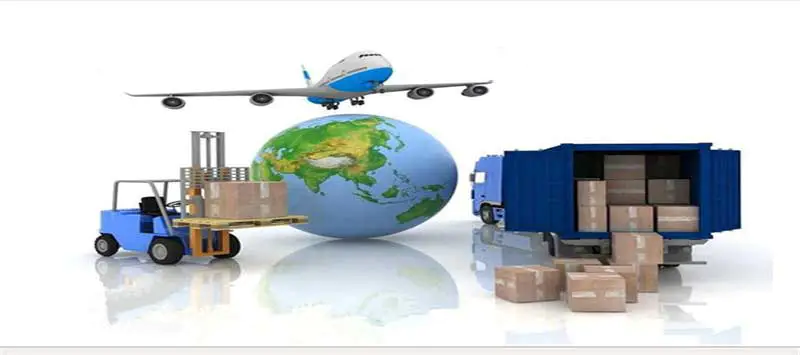 The door to door shipping service is made to take in charge your goods from your suppliers to the requested delivery destination. This a great solution for shipping products from China to your home, shop or warehouse.

With more than 500 excellent partners in the global,Max China Freight offers a variety of door to door pickup and delivery options from shipping heavy freight to small package and everything in-between for long-time ,We have first-class customs clearance ability and perfect warehouse distribution system.We offer one-stop service including customs clearance,delivery in whole process efficiently & safely and fast. What ever the destination,we will deliver your cargo on time with good condition.



Our door to door services have following advantages:
We offer customs clearance service under no TAX ID in serval countries and Freight collect services,save your valuable time and energy.

We offer the insured value and insurance services,enjoy all-risk insurance and fast claims handling at competitive rates once loss,damage occur during transportation.

We can arrange all types of cargo clearance as Max China Freight has rich experience in overseas declaration handling,and ensure your cargo delivery is smooth and fast.

We keep posted with our overseas partner under no time difference,track your cargo status whenever you need.
Services Include:
Air Freight Service

Full container load(FCL)

Less than container load(LCL)

Express Service

Ship to Amazon warehouse

Buyer's consolidation

Customs clearance

Domestic Logistics(packaging/trailers/customs declaration etc.)

Documentation(HB/L,C/O,FORM A/FORM F/Invoice with CCPIT etc.)
Our Testimonials
I am in Canada,but my cargo be shipped to USA Amazon warehouse, I am glad I have found Max China Freight int'l Logistics company. They got me good express price, the communication was smooth and fast and my shipment was delivered without any hassle from my side. --Richard Caputi,Canada
Max China Freight company is excellent,their staff make right solution to ship my shipment to save cost, have not any hidden charges.I receive my goods in time with good condition. working with Max China Freight to make life easy for me.Thanks! --Elize Werner,Canada
I really feel Max China Freight is reliable, efficient and extremely informative. I really value companies that make an effort to answer you very promptly and with detailed answers so you can understand everything that's going on. This company does that. Max China Freight has done an outstanding job in delivering my goods on a timely manner and has provided great value for the price charges for their service.

I originally tested them out on small shipments of only 500 units of soft goods to USA, but now I'm moving into 4000 units of hard goods as they have demonstrated to me that they can handle my goods professionally. I have high confidence in this company and would recommend this company to anyone whom is seeking to have professional freight forwarding from China and abroad. --Stephanie Nam,USA
Contact Us Now