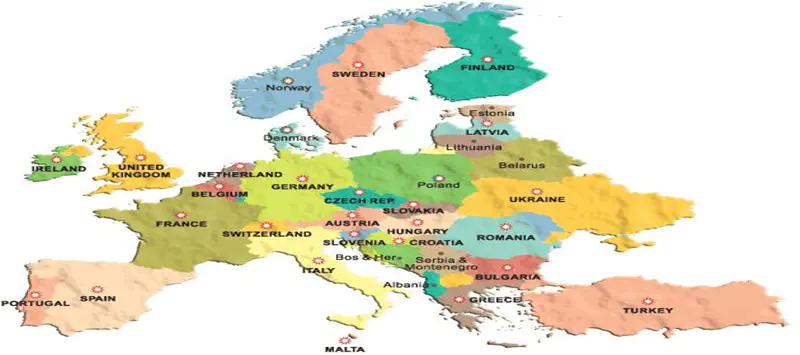 At Max China Freight,we always offer complete logistics and transportation freight services between China and Europe,just like freight rate,the mode of transport,delivery time,even create a customized logistics plan on how to save the cost.

Sea freight, air freight and courier/express services are three ways we provide to ship to UK, France, Germany, Spain from China. Door to door, door to port, port to port. We can go to pick up all your goods together in different city and ship it from all major cities in China, including Shenzhen,Guangzhou,Hongkong, Shanghai, Qingdao, Tianjin, Ningbo, Xiamen, Dalian etc. If some of your cargo is ready but other is still need time to produce, we can arrange your cargo to our warehouse to wait. Let us know your any needs about shipping from China to Europe.

We put the needs of the client first and will customize our logistics plans to incorporate all your special requests, while adhering to the strictest of quality standards to offer you
100% customer satisfaction. We make sure that your goods arrive your place in a timely manner and in perfect condition with first class monitoring systems and coordination.
Our Testimonials
I am in Canada,but my cargo be shipped to USA Amazon warehouse, I am glad I have found Max China Freight int'l Logistics company. They got me good express price, the communication was smooth and fast and my shipment was delivered without any hassle from my side. --Richard Caputi,Canada
Max China Freight company is excellent,their staff make right solution to ship my shipment to save cost, have not any hidden charges.I receive my goods in time with good condition. working with Max China Freight to make life easy for me.Thanks! --Elize Werner,Canada
I really feel Max China Freight is reliable, efficient and extremely informative. I really value companies that make an effort to answer you very promptly and with detailed answers so you can understand everything that's going on. This company does that. Max China Freight has done an outstanding job in delivering my goods on a timely manner and has provided great value for the price charges for their service.

I originally tested them out on small shipments of only 500 units of soft goods to USA, but now I'm moving into 4000 units of hard goods as they have demonstrated to me that they can handle my goods professionally. I have high confidence in this company and would recommend this company to anyone whom is seeking to have professional freight forwarding from China and abroad. --Stephanie Nam,USA
Contact Us Now